Full Service Marketing and Application Design Firm
We have clients ranging from home based businesses to global corporations. The size of your business doesn't matter to us. What matters is how seriously you take your business.

If you don't value your business enough to have it professionally presented, well, don't hire us! Because if it goes out with our name, it is going to be our best. We expect the same from our clients.

But we believe that you do care about who you are, and what you do. After all, you are here reading this, and that means you take the time to find out who you want to work with. It matters to you. You are the kind of person we want to work with.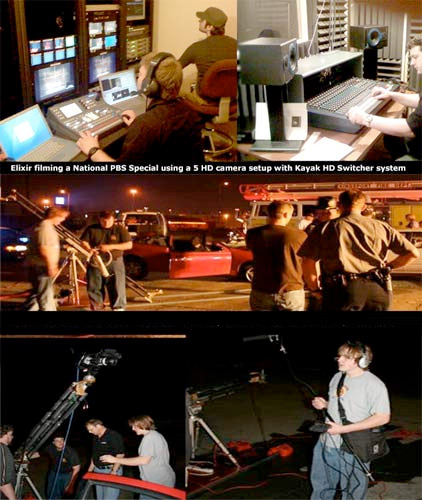 Services
We are a Full Service Marketing Firm
- Graphic Design
- Website Development
- Internet Marketing
- Software Programming
- Mobile App Development
- Promotional Products & Print
- Interactive CD/DVD Creations
- Television Animation & Commercials
- Television Show Production
- Lowest TV Ad Rates for Major Networks
- Broadcast Video & 5.1 Dolby Audio Suite
- EDI / E-Commerce Solutions
- E-Store Fulfillment


Choose Elixir Because
- Certified EDI Provider
- Pro-Tools 5.1 Dolby Foley Studio
- PR Marketing Campaigns that Work
- Avid Editing Suites
- Final Cut Pro HD Editing Suites
- HD 3-CCD Broadcast Cameras
- 2007 & 2008 Winner of TN Gov Award
- Award Winning National TV Producers
- Photography featured in National Magazines
- 10 Years in Business and Growing
Members of
- World Trade Organization
- KOSBE, Kingsport Chamber, DKA
- Regional Alliance for Economic Dev.

Contact Us
PO Box 7753
Kingsport,TN 37664

Phone: (423) 245-1641
Fax: (501) 638-1591
Click to Start a Quote


*Portolio and References available upon request